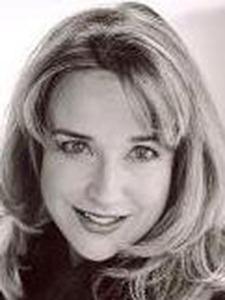 Kay Bohan
Realtor
LIV Sothebys International Reality
LIV Sothebys International Reality
31955 Castle Court, Unit 1 South
Evergreen, CO 80439
Real Estate Professional in Evergreen, CO

Kay moved to Evergreen from rural Upper Michigan over 30+ years ago. While attending Northern Michigan University she was set up on a blind date and hence her journey to Colorado began.

On Kay's first visit to Evergreen she fell in love this charming mountain town. Kay graduated from Metropolitan State College of Denver with a Bachelor of Science in Social Work and worked as a Social Worker at a spinal cord and Brain Injury Center in Denver. She has also worked as a Victims Assistance Worker for a local Police Department.

For over a decade she as been known as the Cookie Lady of Evergreen. Kay started an organization called "The Cookie Project" to raise money for local charities helping victims of domestic violence. She is also the founder of the Evergreen Community Soldier Bake. Kay had family and friends deployed overseas after 911 so she started baking cookies for the Troops as a means of support and to keep herself busy. To Kay, it is an amazing site seeing the people of our community baking cookies together!

Kay has found the mountain area an incredible place to raise her two children, which is why, if you are thinking about a place anywhere in the foothills/mountain area to call home, it would be her pleasure to give you a mountain tour. The foothills offer many unique home styles and neighborhoods. Looking for a remote cabin to a custom built estate home or looking to move down the hill, Kay will help you find what you are looking for.

Another of Kay's specialties is working with individuals who communicate using American Sign Language. Her youngest son was born deaf and their entire family "signs".

Years of community involvement and charity work lead Kay to join the Legendary Properties Sotheby's International Realty office which is now LIV Sotheby's International Realty. When Sotheby's International Realty learned about her ongoing efforts to raise money to build a permanent school for the deaf in Denver they invited Kay to join their team. They have been committed & supportive in helping secure a permanent home for The Rocky Mountain Deaf School.
Highly likely to recommend
2019-04-22 - linsan02
1550 Larimer Street #519 Denver, CO 80202
Kay recent helped us find our dream home in the mountains. She was with us every step of the way. Kay helped us solve the difficulties we faced buying a home. She walked us though the home buying process as we were first time home buyers. She was very willing to be available when we needed and made sure to stick to a schedule. Our overall home buying experience with Kay was wonderful, I would definitely recommend her to friends and family.
Highly likely to recommend
2019-04-30 - gavnkc
423 Upper Elk Valley Dr, Evergreen, CO 80439
You know when you have to move to CO and by the time you seal the deal on your new home you also have a new family member? You don't? Well then you didn't use Kay Bohan! Kay worked TIRELESSLY to help us find our dream home in the mountains, which was no easy task! We told her when we'd be in town, we showed her the listings that we would like to see, added in some of her own, and we hit the ground running! Literally! She scheduled over 20 homes (and if you know anything about looking for real estate in the mountains you know that we covered 100 miles easily!) and kept us on track. She knows the history of the area like the back of her hand and could drive the roads blindfolded! She negotiated on our behalf like she was sealing the deal on a Fortune 500 takeover, and best of all, she did it all herself! I have never seen an agent that works as hard as she does! Kay's network is even more impressive than her work ethic! A year after closing on our home, I'm still calling her to ask her who I should see, what I should do, and where I should go (word to the wise... if you have a service you offer in CO, get on Kay's good list - but ONLY if you work as hard as she does... she will see right through you!). Kay is as real as it gets!
Highly likely to recommend
2018-03-28 - Kristine H Stevens
31378 Tamarisk Ln, Evergreen, CO 80439
Kay Bohan is everything you want in a realtor. She is knowledgeable, understanding, thoughtful, and all around great person. Kay, helped us in the buying and selling of our home in Evergreen.
Highly likely to recommend
2018-12-28 - jamesblaine9
26055 Amy Cir, Conifer, CO 80433
Kay Bohan was recommended to me by a rental management company with whom I had done business for almost two decades- clearly she had established a reputation for excellence long before I met her.She 'staged' the home with her own furniture for better showing results, and indeed literally every showing feedback stated that the house showed very well; she did this at her own expense and time, and this was clearly above and beyond what most realtors would do. When you're selling a home, it's great to know that it is being shown in it's best light.Her market expertise and experience was more than evident in every contact I had with her. She always answered her phone and returned e-mails promptly. I live out-of-state, but never felt disconnected from the proceedings. She provided detailed updates on showings throughout the process. I never once felt out of touch despite the the fact that I couldn't be there.I actually have never met Kay- but I feel like we were standing elbow-to-elbow throughout the process- how cool is that?She personally cleaned the home before listing and while showing, and even weed wacked the yard by herself! How many realtors do that?She has a network of various services providers, including carpenters, electricians, and septic companies. She was able to arrange for needed fix-up before showing, as well as mandatory property code approval requirements during the closing phase. She even installed required safety items herself. Once again- how many realtors do that?She utilized a closing/escrow company that provided superlative timely services, including an in-house Qualified Intermediary who assisted in conducting a Sec. 1031 Like-Kind Exchange in a completely seamless manner, assisting me in complying with strict IRS regulations. This was something that had worried me for years, and having it handled so well was huge.And finally, Kay was an absolute joy to work with! Every time I spoke with her, we had an informative, enlightening, and positive conversation. This home sale was something I had been contemplating for many years and Kay took it from listing to closing in a way that brought a positive close to two decades of a great home ownership experience. I wish I had ten more houses to sell, and I would use Kay for every one of them!
Highly likely to recommend
2019-04-14 - zuser20140518204824506
706 Skyline Dr, Idaho Springs, CO 80452
I would highly recommend Kay Bohan! I was so impressed with how Kay handled the sale of our home I used her for our next two real estate transactions. Honestly I would not do another real estate transaction in CO without her. Kay is highly knowledgeable and always prompt to answer my questions, and let me tell you I always have questions! Kay has worked hard to establish a network of professionals so when you're in need she knows exactly who to refer you to. When Kay sold our home (s) we sold for top dollar. We actually sold for more than asking. When we purchased, Kay was a strong negotiator on our behalf. In a tough market we were able to come out victorious with our dream home! Kay makes what can be an arduous process a smooth and seemingly effortless one. I know without a doubt it was Kay's continuous hard work that made it so! I would not do another sale or purchase without her!